PRODUCT UPDATE –
TOUGH GUN TT3 Reamer Upgrades
April 28, 2017
Upgrades have been made to the TOUGH GUN® TT3 reamer to allow for a more common design between this model and the TOUGH GUN TT3E reamer. These upgrades include a common frame, replacement of the terminal strip with a new wiring harness, easy access setup switches, and a new check valve.
Terminal Strip vs. Wiring Harness
The wiring harness:
Provides increased reliability.
Takes up less space inside the reamer making it easier to service.
Is easier to replace.
Improves manufacturing capacity.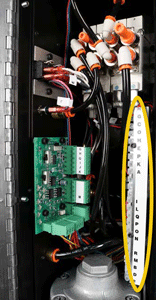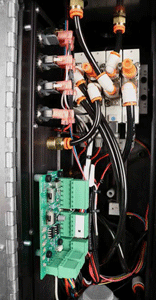 New Easy Access Setup Switches
New stainless steel switches are durable and waterproof, no longer requiring a 'mud flap' protector.
Switches are clearly labeled with their function.
Replacement is quick and easy.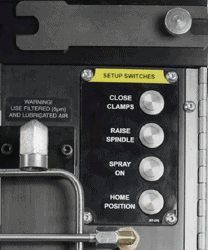 New Check Valve
More robust and durable design.
Learn more about the change to the check valve.
Click here for additional information about the TOUGH GUN TT3 reamer.