PRODUCT IMPROVEMENT –
Nozzle Detection Option for TOUGH GUN TT3 and TT3E Reamer Robotic Nozzle Cleaning Stations
April 28, 2017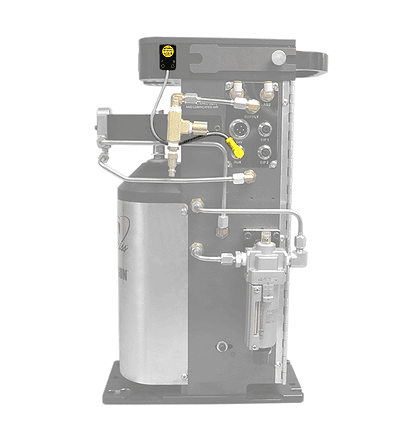 An improvement has been made to the nozzle detect option for our TOUGH GUN® TT3 reamer. This same option is also now available on our TOUGH GUN TT3E reamer.
This new nozzle detect uses a proximity sensor mounted on the side of the reamer that can be used independently of the ream cycle and is compatible with any nozzle size. The robot positions the front end of the MIG gun close to the sensor to detect the presence of the nozzle. If the nozzle is present, a signal is then sent back to the robot controller or PLC.
Affected Part Numbers
TT-2333 + TT-2334 – OLD nozzle detect for TOUGH GUN TT3 reamer (analog model); available only for 1.062″ nozzle O.D.
TT3E-2344 – NEW nozzle detect for TOUGH GUN TT3 and TT3E reamer; available for all nozzle O.D. sizes
RS-500-5 – 4m cable with 3 poles (M12 connector); required for analog model only and only when selecting Nozzle Detection option
TT3E-2343 – Splitter; required for Ethernet model only and only when selecting both the nozzle detect and the wire cutter options together
To learn more about our TOUGH GUN TT3 reamer offering, or configure your reamer online.