Tregaskiss and Bernard are part of ITW Welding, a group of companies owned by ITW that supply welding related products globally. Other welding brands within this group include Miller and Hobart Filler Metals. Learn more about each of them below:


www.ITW.com 1-847-724-7500
A leading international business corporation with nearly 100 years of history, Illinois Tool Works Inc. (NYSE: ITW) is a diversified manufacturer of advanced industrial technology. ITW designs and produces an array of highly engineered fasteners and components, equipment and consumable systems, and specialty products and equipment for customers around the world.
---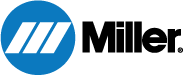 www.MillerWelds.com 1-800-4-A-Miller (1-800-426-4553)
Founded in 1929, and a world leader in the manufacturing of arc welding and cutting equipment. Miller Electric manufactures welding power sources, wire sources/generators, automation welding controls, plasma arc cutting power feeders, welding guns and accessories, engine driven welding power sources, and resistance spot welding equipment.
---
www.HobartBrothers.com 1-800-424-1543
Hobart Brothers Company manufactures innovative filler metals, including tubular wires (flux-cored and metal-cored), solid wires and stick electrodes under the brand name Hobart®. In addition, the company is commited to offering solutions to improve weld quality, increase productivity and lower costs in the welding operation.
---