NEW PRODUCT —
TOUGH GUN TT3E Reamer
March 26, 2016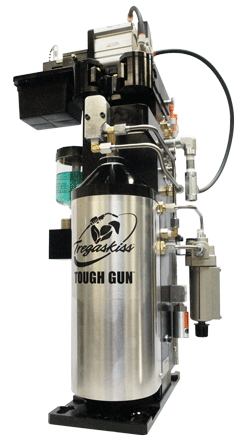 Tregaskiss is pleased to announce the new TOUGH GUN® TT3E reamer robotic nozzle cleaning station offering the same high levels of durability, serviceability and repeatability now further enhanced by digital Ethernet communications that better integrate this unit into the digital controls infrastructure of your facility.
Enjoy greater control optimization, remote monitoring capability, and faster troubleshooting of all discrete TOUGH GUN reamer I/O functions to facilitate increased productivity in your robotic welding applications.
Automating spatter removal will help to extend the life of your robotic MIG guns and consumables, benefiting both your bottom line and production uptime and throughput.