How To Install a TOUGH GUN ThruArm MIG Gun Equipped with TOUGH GUN I.C.E. Technology onto a KUKA KR5 HW Robot 
Remove the neck, consumables and conduit from torch.
Slide the torch through robot wrist and conduit.
Secure the torch on robot wrist.
Secure the conduit with two clamps and M5 SHCS.
Connect the torch to the feeder.
Install the neck, liner and consumables.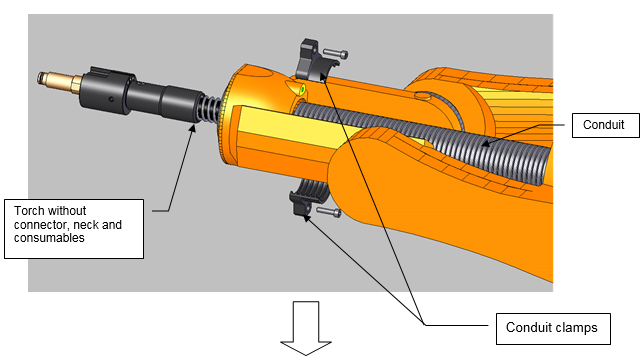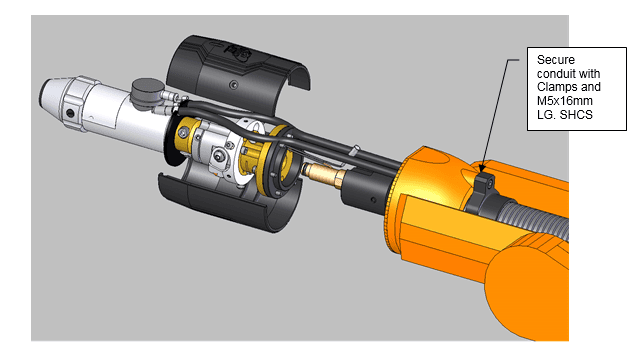 INS072  11/2010