Tough yet flexible!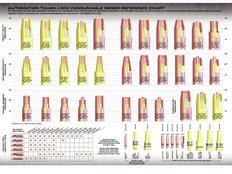 The Common Consumables Platform™ means less consumable inventory is needed to maximize flexibility and productivity across a variety of MIG welding applications.
Durable, long-lasting Bernard® and Tregaskiss® consumables are designed for maximum flexibility and compatibility between a variety of consumable parts, gun models, and welding applications.
What do Bernard AccuLock™ S and Tregaskiss AccuLock R consumables have in common?
Bernard AccuLock™ S and Tregaskiss AccuLock R consumables share a common contact tip. If you have a combination of Tregaskiss robotic, fixed automatic and Bernard semi-automatic MIG guns in your facility, you'll benefit from the reduced costs and simplified inventory of a Common Consumable Platform.
LOAD and LOCK to reduce downtime, troubleshooting and rework. Contact your local sales representative for more information.
In most cases, the same Tregaskiss nozzles, TOUGH LOCK® contact tips and QUICK LOAD® liners can be used with Tregaskiss TOUGH GUN® robotic and fixed automatic MIG guns, and Bernard® BTB and TGX® semi-automatic MIG guns.