Selecting the Right Size Contact Tip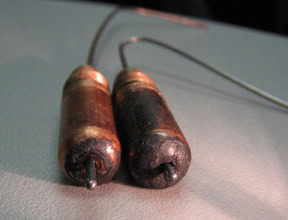 While only one part of a much larger system, the contact tip in both robotic and semi-automatic welding MIG guns plays a critical role in providing sound weld quality. It can also factor measurably into the productivity and profitability of a welding operation — downtime for excessive changeover can be detrimental to throughput, and the cost for labor and inventory.
The major functions of a contact tip are to guide the welding wire and transfer the welding current to the wire as it passes through the bore. The goal is to have the wire feed through the contact tip smoothly, while maintaining maximum contact. To get the best results, it is important to have the right contact tip size —or inner diameter (ID) — for the application. The welding wire and welding process both influence the selection.
This article has been published as a web-exclusive on thefabricator.com. To read the entire story please click here.