Engineered for Simplicity. Built for Durability.
With over 60 years experience as a MIG welding innovator, Bernard offers uniquely tailored solutions that lower your total cost of ownership.
Configure your MIG gun to maximize weld access
Robust designs deliver longer product life – Watch the MIG Gun Handle Impact Challenge video to see how we stand up!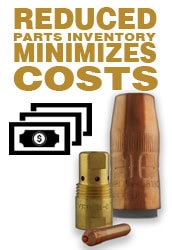 Minimize costs and simplify inventory with shared parts and consumables designed to work across all of your MIG welding guns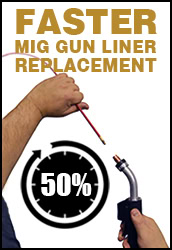 Cut your MIG welding liner replacement time in half with QUICK LOAD® liners
Check out the Liner Replacement Race video and see for yourself!