Tips for Optimizing Reamer Usage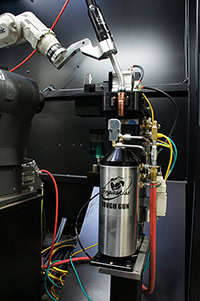 A nozzle cleaning station, or reamer, is a peripheral that can be integrated into an automated welding system to maximize its performance. Reamers remove spatter from inside the gas metal arc welding (GMAW) gun's front-end consumables — nozzles, contact tips and retaining heads — that accumulates during routine welding. In doing so, this equipment improves quality and productivity in robotic weld cells by extending consumable life and reducing downtime for maintenance.
In addition, utilizing a reamer helps prevent loss of shielding gas coverage, a problem that can lead to expensive rework to correct porosity or other weld defects. From proper installation and setup to effective operation, there are best practices to gain the highest performance, quality and long-term use from reamers.  
This article has been published as an exclusive with The Fabricator. To read the entire article, provided by Ryan Lizotte, Tregaskiss field technical support specialist, please click here.