Bernard and Tregaskiss Release NEW MIG Welding Guns & Consumables Catalog
BEECHER, Ill./WINDSOR, Ontario. (March, 2023) — Bernard and Tregaskiss have announced the availability of a joint MIG Welding Guns & Consumables catalog.
The 46-page, full-color catalog includes a consumable comparison chart to compare contact tip, nozzle and diffuser types across the brands' available consumables offerings, along with a consumables and MIG gun series compatibility chart to guide users in their selection.
The catalog offes easy-to-read key features and part numbers for its products and is organized by product category, first highlighting the brands' exclusive AccuLock™ S and AccuLock R Consumables — both designed to reduce downtime and improve welding performance.
Also included in the catalog are product details and configurator overviews for customizing Bernard® Semi-Automatic MIG Guns, Tregaskiss® Robotic MIG Guns, Clean Air™ Guns and more. Tregaskiss Fixed Automatic MIG Guns for hard tooling applications are also featured.
Each page includes website quick links with URLs users can visit to learn more about a specific product, plus service and support contact numbers and directions to explore online resources, such as videos and product configurators.
The catalog can be downloaded as a PDF or ordered as a printed copy at Tregaskiss.com/literature.
PRODUCT IMPROVEMENT –
LSR+ Unicables with SmoothTurn™ Technology
October 11, 2022
For use with TOUGH GUN® TA3 ThruArm® series robotic MIG guns, LSR+ (Low-Stress Robotic) unicables incorporate new SmoothTurn™ technology to maximize production uptime.

Conventional style unicables typically come with a connection that limits rotational capabilities and produces torsional stress in the cable. Unlike conventional unicables, the LSR+ incorporates a rotating power connection that reduces this stress during rotation. Additionally, a protective external conduit contributes to cable longevity by shielding components from harsh welding environments.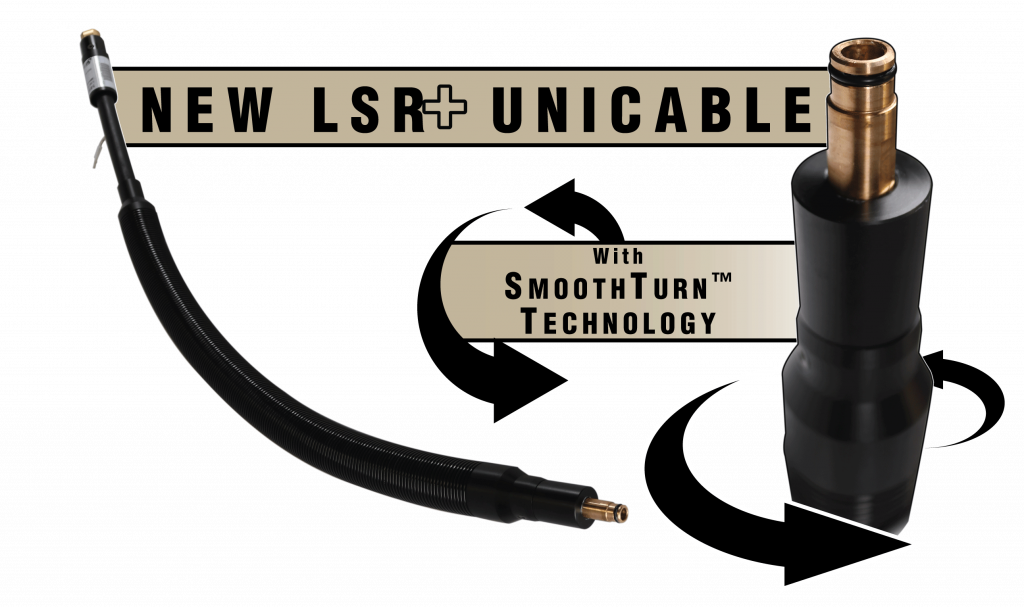 Stress Relieving Features
SmoothTurn Technology reduces frictional forces on internal components increasing overall cable life up to 300%
Enhanced electrical connections provide a more stable arc, resulting in less spatter and longer cable life
Unique internal components improve support and bend radius of the cable during heavy robot articulation
2023 Holiday Schedule

Wishing you a safe and happy holiday season!
Please refer to the following schedules below for days and times Bernard and Tregaskiss will be closed around the holidays.
---
Bernard Holiday Schedule
~~~~~~~~~~~~~~~~~~~~~~~~~~~~~~~~~~~~~~~~~~~~~~~~~
Please note that Bernard will be closed and there will not be shipping on the following dates:
~ December 25, 2023 and December 26, 2023 ~
~ January 1, 2024 ~
All business and shipping will operate as usual on the following dates:
~ Until December 22, 2023 ~
~ December 27, 2023 through December 29, 2023 ~
~ January 2, 2024 and after ~
---
Tregaskiss Holiday Schedule
~~~~~~~~~~~~~~~~~~~~~~~~~~~~~~~~~~~~~~~~~~~~~~~~~
Please note that Tregaskiss will be closed and there will not be shipping on the following dates:
~ December 25, 2023 through December 27, 2023 ~
~ January 1, 2024 ~
All business and shipping will continue to operate as usual on the following dates:
~ Until December 22, 2023
~ December 28 through December 29, 2022 ~
~ January 2, 2024 and after ~