NEW PRODUCT — ACCULOCK S FOR CONVENTIONAL LINER STARTER KIT — NOW AVAILABLE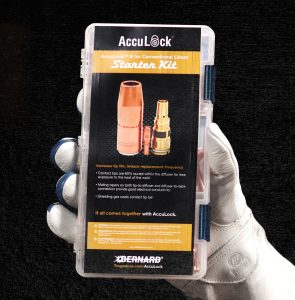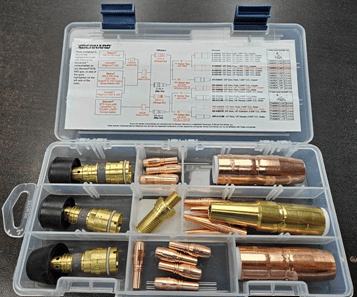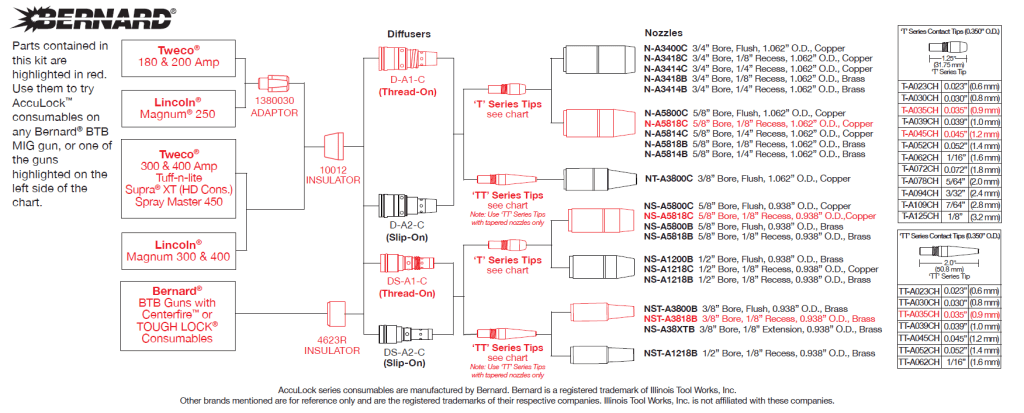 The AccuLock™ S for Conventional Liners starter kit (part number: ALCSK-1) is designed to help welders convert from their current BTB MIG gun consumables to AccuLock™ S consumables.
The kit contains everything needed for welders to swap their current nozzle, diffuser and contact tip with AccuLock™ S consumables with the ability to still use their existing conventional liner. Contact your distributor for more information or to order a kit today!