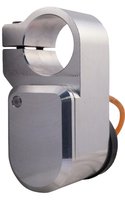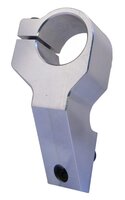 Clamps and Mounting Arms
TOUGH GUN® clamps and mounting arms are made of tough yet resilient aluminum. These products are engineered to provide a robust and durable connection for the TOUGH GUN CA3 robotic air-cooled MIG gun.
The TOUGH GUN clutch clamp triggers an emergency stop in the event of a robotic collision and its new compact design allows for a larger working envelope. The TOUGH GUN solid mount clamp is available for clutchless models, offering the same increased working envelope.
---
Insulating Discs
Insulating discs help to protect your robotic investment by insulating robots and their controllers from the weld current, and are available with different bolt patterns for attaching TOUGH GUN robotic MIG guns to various brands of robots.
---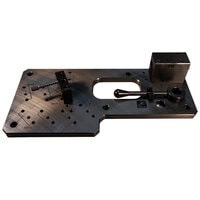 Neck Checking Fixtures
For applications where verification of tooling is a requirement, the TOUGH GUN neck checking fixture provides the opportunity to verify the accuracy of the neck to the intended tool center point (TCP). Further, an adjustment handle is provided to help implement minor adjustments if required.
Accommodates a wide variety of standard necks
Special kits are available for customized Tregaskiss necks
---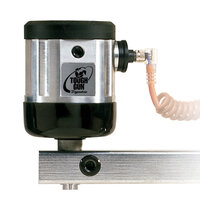 Legacy Clutch
Compatible with TOUGH GUN CA3 and legacy TOUGH GUN G1 series robotic air-cooled MIG guns, the original TOUGH GUN clutch is designed to e-stop your robot with a deflection of only 1° in the event of a robotic collision.
---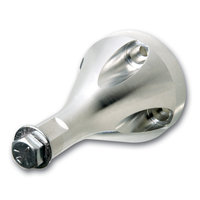 Solid Arm Mounts
Made of high-strength aluminum, the TOUGH GUN solid arm mount can replace a clutch on TOUGH GUN CA3 and legacy TOUGH GUN G1 series systems using collision detection software.