Wednesday, August 18 from 10 am to 2 pm
Join the Bernard welding gun assembly team!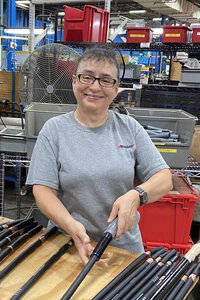 Interested individuals who meet the following requirements are invited to drop by our facility – no appointment necessary – for a brief interview:
What Positions Are Available?
We have full-time welding gun assembler positions open.
40 hours per week with occasional overtime
Starting pay $15.50/hour with a paid training period
Excellent ITW benefits: medical, dental, vision, retirement plan, wellness program, short-term and long-term disability plans, paid vacation, sick time and holidays
What's the Process?
Please drop by the Bernard manufacturing facility at 449 W. Corning Road in Beecher IL on Wednesday, August 18 between 10 am and 2 pm – no appointment necessary.
Come to the front entrance and call extension 64232 from the lobby phone. Please bring a copy of your resume and be ready for a short interview. We look forward to speaking with you!

COVID Protocols:
Complete a short COVID questionnaire upon arrival. They are available in the lobby.
Non-vaccinated individuals should wear a face covering. Vaccinated individuals are not required to do so.