How To Install the TOUGH GUN Wire Cutter to the TOUGH GUN Reamer
WARNING: Ensure the power supply is off and disconnected before proceeding!
Mounting the Wire Cutter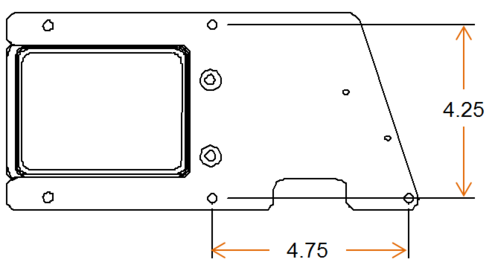 The Wire Cutter should be installed within the weld cell. The base plate has been designed for mounting on top of the TOUGH GUN™ Reamer. Be sure to consider movable fixtures and the confines of the robot.
Attach the Wire Cutter base to the top of the TOUGH GUN Reamer or other sturdy platform using three 93) 10-24 x 3/4″ bolts for TOUGH GUN Reamer serial numbers up to 11299 or three (3) M5 x .8 x 25 mm long bolts for TOUGH GUN Reamer serial numbers 11300 and up in the holes provided.
Connecting the Air Supply
Use only filtered, lubricated air. Requirements – 80 to 100 psi at 0.5 CFM (5.0 to 7.0 BAR at 14 LPM) at the Wire Cutter.
Use an air supply line with an inside diameter of 1/4-inch and connect to an 1/8-inch female NPT inlet located on the side of the valve.