How to Install or Replace a Neck on a TOUGH GUN G1 Series Robotic Air-Cooled MIG Gun
NOTE: There is a protective ring that must be rotated to expose the neck set screw.

Step 1: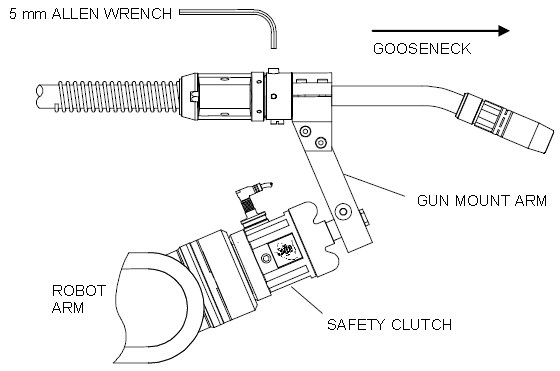 Using a 5 mm Allen wrench, loosen the screw 1/4 turn to remove the neck.
Pull the neck directly out of the connector cone assembly.
---
Step 2: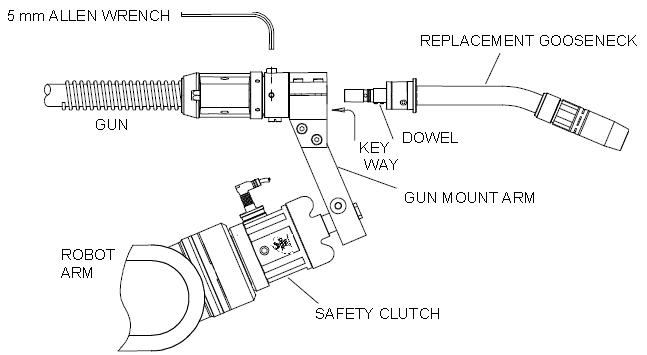 Insert the replacement neck into the gun housing, ensuring the key on the neck is lined up with the keyway.
NOTE: If the face of the body on the neck cannot be pushed flush to the gun housing, check the seating of the liner in the retaining head.
Tighten the set screw (max. 60 in.-lbs. or 7Nm).