How To Install an Aluminum Liner on TOUGH GUN Robotic MIG Guns Equipped with Wire Brake
Step 1:
Insert the bronze jump liner (part #495-18-25) into the neck.
Position the liner stop flush with the back of the neck copper.
Cut the liner 1/2 inch from the consumable side of the neck.
Step 2:
Insert the Teflon liner into the torch until it stops.
Measure from the end of the power pin to the liner retainer and record the measurement.
Remove the Teflon liner.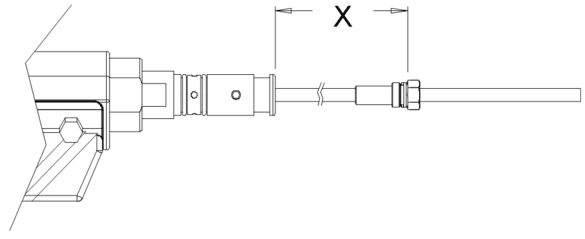 Step 3:
Use the recorded measurement to mark the distance from the end of the liner to the cut point.
Cut the liner.
Reinstall the liner.