DISCONTINUED PRODUCT — TOUGH GARD Spatter Cleaner Robotic Nozzle Cleaning Station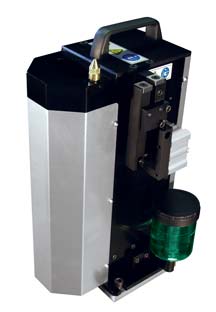 December 31, 2014
The TOUGH GARD® spatter cleaner has been discontinued as of December 31, 2014. Replacement parts will continue to be available until December 31, 2015. Prices and availability of these replacement parts are subject to change without notice.
Consider an upgrade to the TOUGH GUN® TT3 (analog) or TT3E (Ethernet) reamer robotic nozzle cleaning station from Tregaskiss. Click here to learn more.
Click here to download the M075 TOUGH GARD spatter cleaner technical guide.