Customizing Your GMAW Gun for the Job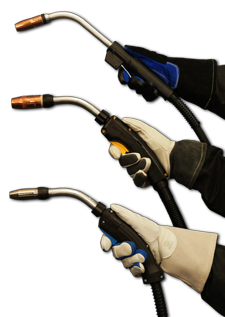 The heat and repetitive motions that accompany gas metal arc welding (GMAW) can take their toll. Customizing your GMAW gun to match your application, however, can make a big difference in improving your comfort, and gaining the best welding performance.
A GMAW gun's trigger, handle, neck and power cable design all impact how long you can comfortably weld without experiencing fatigue or stress.
By ensuring your comfort, you lessen the chance of injuries associated with repetitive movement and reduce overall fatigue. To help, some manufacturers offer online systems to help you configure a gun to your exact specifications.
This article has been published as a web-exclusive on thefabricator.com. To read the entire story, please click here.