MIG Welding FAQ: Best Practices for MIG Success
Estimated reading time: 6 minutes
MIG is the most frequently used welding process in general manufacturing and fabrication, thanks to its ease of use, versatility, and productivity benefits.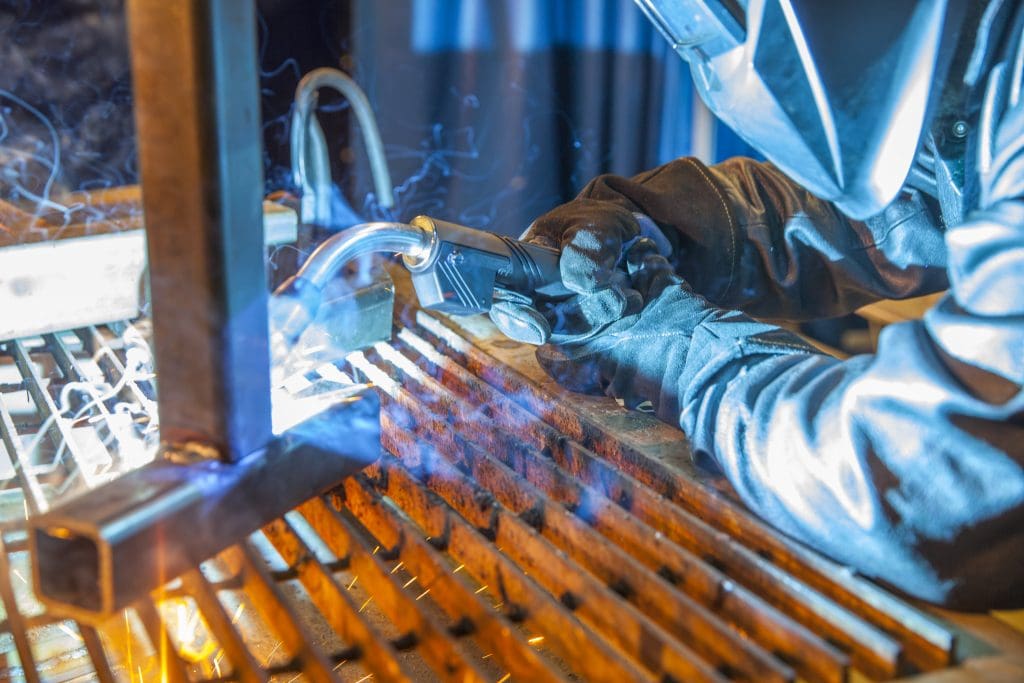 While MIG is widely used, some operations may still run into issues that require troubleshooting. Understanding the basics of MIG welding and following best practices for operator technique as well as gas and consumable selection can help optimize results with the process.
Q: What are the main advantages of MIG welding?
MIG offers productivity benefits when compared to some other welding processes such as TIG and Stick, thanks to its higher travel speeds and deposition rates. MIG is also considered easier for new welders to learn, so it can be a good option for operations that struggle to find skilled welders.
MIG could be utilized with either solid filler wires or tubular wires such as Metal Cored and when used with Flux Cored wires it is referred to as Flux Cored welding. Tubular wires in general can be run at higher speeds and deposit more weld metal, so they even offer higher productivity gains than Solid wires.
Q: What are the differences between MIG and TIG welding?
There are many factors to consider when choosing the right welding process for your application. These include base material type and thickness, weld appearance requirements, productivity requirements, the welding environment and available skilled labor.
TIG welding is generally used in niche applications, such as those that require high-precision welds or extremely high aesthetic quality. TIG is frequently used with special-grade materials like titanium or stainless steel. In comparison, MIG can be used in higher production applications where increased throughput is important, and it's a good option for a wide variety of metals.
A typical travel speed in TIG welding is 4-6 inches per minute. With MIG welding, travel speeds are much higher; 6 inches per minute are considered slow, and 15 to 20 inches per minute are common. Deposition rates are also much higher with MIG welding.
Regarding training, TIG is considered the most difficult welding process to learn and master since it uses both hands. An operator may take a few months to become proficient in TIG, while a new welder could be proficient in MIG within a week or two.
Q: What is the right shielding gas for MIG welding?
Shielding gas plays an important role in determining weld penetration profiles, arc stability, mechanical properties of the finished weld, the transfer process you use and more.
The filler metal manufacturer often provides shielding gas recommendations for the type of wire being used, so it's a good idea to first consult the wire specification sheet.
When using flux-cored wire, 100% CO2 or an 80/20 Argon/CO2 mix are common choices. When it comes to solid wire or metal-cored wire, the right gas is dependent on the transfer mode being used. A short-circuit transfer mode works with 100% CO2 gas in most cases but can still run on mixed gas. While using a pulse or spray transfer, a higher Argon content is needed, and an 80/20 Argon/CO2 is the right choice.
The base material also plays a role in choosing the right gas. Aluminum requires 100% argon, while stainless steel requires at least 98% argon.
Q: Which is better: a push or a pull technique?
The technique choice may come down to operator preference in most cases, but there are some best practices. For example, when welding aluminum, a push angle is generally better because it helps the cleaning action of the oxidation layer on aluminum, similarly uphill position, a push angle is good for visibility and penetration. While if you use Flux Cored wire to weld carbon steel then a pull angle is going to work better in this case to give enough time to the slag not to be entrapped in the weld metal.
Q: What is the proper wire stick-out?
Maintaining a proper stick-out is important to achieving the best results in MIG welding, a too-long or a too-short stick-out will affect the weld quality and appearance. A 3/8-inch stick-out is a good starting point, but operators can deviate from that based on preference, wire diameter and accessibility to the weld.
Q: What amperage MIG welding gun is needed?
To choose the right MIG welding gun, consider the specifics of the application. The wire feed speed and wire diameter are two of the most important factors in determining proper gun amperage. Are you welding heavy wall materials, like heavy equipment or heavy steel structures? Those jobs will likely require a high deposition, hence a high-amperage welding gun — such as an Air-cooled 400-amp gun with at least a 60%-80% duty cycle or above, and in some cases a water-cooled gun. If you weld lighter walls and shorter beads, you may consider a 200 to 300-amp gun.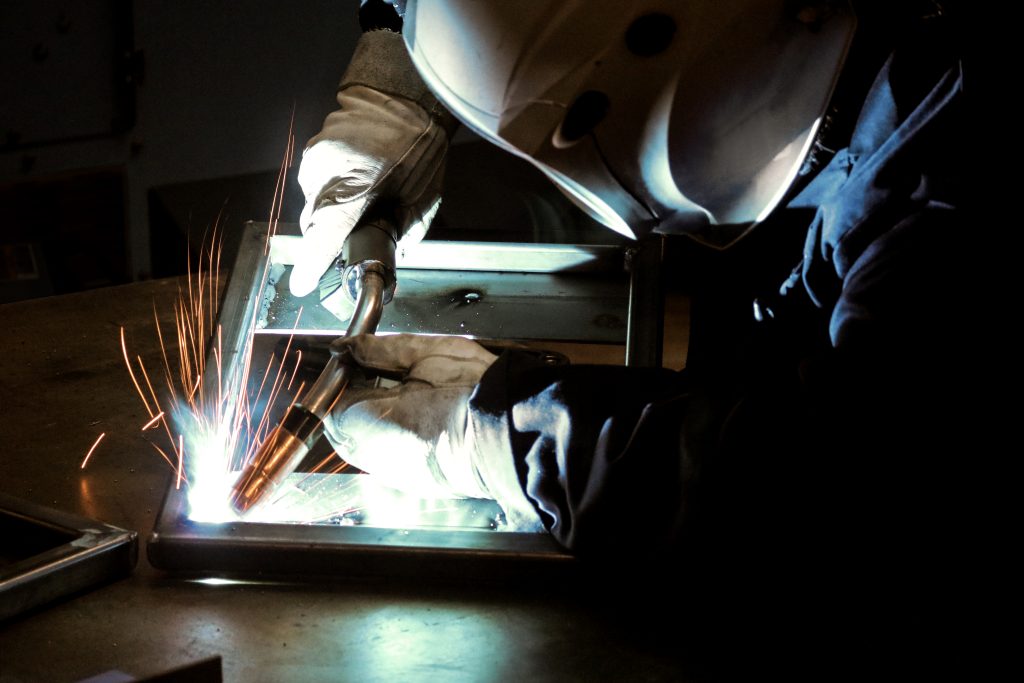 The most common amperage choice in the industry is a 300- to 400-amp, air-cooled MIG gun. This gun can address the majority of the MIG welding applications and can run the most common wire sizes such as 0.045" and 0.052".
A good starting point would also be the welding procedure in place that specifies the amperage needed for the weld, which would help in choosing the gun's amperage. Another easy way is to match the welding machine amperage output, a 400-amp welder would run well with a 400-amp gun in most cases, but this might not be the most effective way to select the right amperage gun when compared to the other methods mentioned above.
Q: How can an operation make consumables last longer?
Using the OEM consumables designed to be used with a specific MIG gun and welding system is important. Because these consumables are machined to very tight tolerances and go through high-quality measures which in turn is translated into higher quality welds and longer consumable life.
Be sure to choose a contact tip that is the appropriate size for the wire diameter — an oversized or undersized contact tip will wear faster and result in poor performance. In addition, follow the gun manufacturer's recommendations for consumable installation and changeover, check connections regularly, install and trim to the right length, select the right nozzle material, size and recess/extension, and finally clean your consumables regularly and change them when needed.
Written by Mostafa Hanafy (mostafa.hanafy@tregaskiss.com) , Market Segment Manager, Tregaskiss and Bernard. Republished with permission from Fabricating and Metalworking (August 2023).
PRODUCT UPDATE – Tregaskiss TOUGH GUN® TT4 Reamer Robotic Nozzle Cleaning Station Online Configurator and Reverse Lookup Tools
Tregaskiss introduces a new online configurator for its TOUGH GUN® TT4 reamer robotic nozzle cleaning stations. The new mobile-friendly configurator allows users to quickly and easily customize their analog or ethernet reamer for their exact application. Users simply follow a series of steps to configure a reamer model, first selecting the V-block and cutter blade to match the outside diameter (OD) and bore of their robotic MIG gun nozzle. Users can then select from various add-ons, including a wire cutter or nozzle detect. Tregaskiss also offers the option to choose accessories sold separately, such as a reamer stand, anti-spatter liquid and an anti-spatter multi-feed system.
After choosing all desired components, the configurator provides a summary of the selections, along with a part number for the reamer. Users can access downloadable replacement parts lists, exploded view diagrams and other valuable takeaways that they can print, save in PDF format for later, or share via email.
Along with the online configurator, a new reverse part number lookup function for Tregaskiss TOUGH GUN® TT4 reamer robotic nozzle cleaning stations is available. By entering a fully configured TOUGH GUN TT4 reamer part number, users get access to a downloadable detailed replacement parts list and other relevant resources specific to their configuration.
Users can visit Tregaskiss.com/ConfigureMyGun to utilize this online configurator or reverse lookup function.
PRODUCT CHANGE — CONE NUT AND END FITTING ON BERNARD® BTB MIG STRAIGHT HANDLE MIG GUNS WITH HYTREL® POLYMER CABLE — EFFECTIVE JANUARY 3, 2023
Our product offering is regularly assessed to ensure focus on customer needs and opportunities to innovate our product portfolio, so we can continue to deliver sustainable value to our customers.
Starting 1/3/2023, there will be part number changes to the cone nut/end fitting found on Bernard BTB straight handle MIG guns with Hytrel polymer cable. Note that although the parts will look different, the functionality remains the same. These part number changes are also reflected in the current BTB MIG Gun Owners Manual.
| | | |
| --- | --- | --- |
| Current Part Number | New Part Number | Type |
| 308 | 1680087 | End Fitting |
| 408T | 1680088 | End Fitting |
| 409 | 1540003 | Cone Nut |
| 509 | 1540004 | Cone Nut |
| 608-1 | 1680089 | End Fitting |
| 609 | 1540004 | Cone Nut |
Should you have any questions or need further assistance, please contact your local ITW representative.