5 Things to Know About Robotic MIG Guns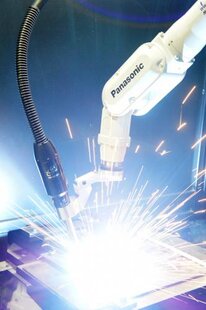 Consider some of the top things to know about robotic MIG guns as a way to get the most out of this equipment. When it comes to robotic welding, precision, repeatability and speed are essential to ensuring a successful outcome in the operation. In order to gain the best benefits, companies rely on the robot's ability to execute the same weld, exactly the same way and as fast as possible. And while the robot itself, proper programming and oversight by a trained welding supervisor are all important components in the robotic welding operation, the robotic MIG gun also has a direct impact on quality and productivity, as well as costs. 
This article has been published as a web-exclusive on thefabricator.com. To read the entire story by Tregaskiss technical support specialist, Tom Whitter, please click here.